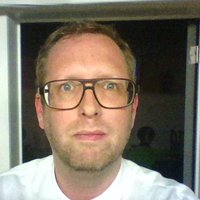 My name is Tim Peeters and I am a full licensed and trained psychologist (KU Leuven) and psychotherapist (KU Leuven), based in Leuven, Rotselaar and Herent, Belgium.
I have an independent private general psychological practice (PC Extimacy in Rotselaar), in which I treat identity and emotional problems, trauma, victims of war and of incest, work and stress related problems, and relationship problems. I also treat psychiatric problems. The treatment approach depends on the problem presented and are tailored for each individual's or couple's needs. I also worked as a psychologist in a private Healthcare clinic in Herent (GC Alpe) and Heverlee (De Groeipraktijk).
I am a member of Vlaamse Vereniging voor Psychoanalytische Psychotherapie (VVPT), Nederlandstalige Verenging voor Psychotrauma (NTVP), European Society for Traumatic Stress Studies (ESTSS), International Society of Psychology of Religion (IAPR), Belgian Federation of Psychoologists(BFP) and I am a recognised psychologist at the Belgische Psychologencommissie.
Finding a psychologist or psychotherapist can feel daunting. I hope that this website will offer some useful basic information about psychotherapy, and that this website will help you decide whether I could be the right therapist for you. For further information in English you can check the topic the English summary.
Please take a moment to look around this site and learn a bit more about my approach to psychotherapy and the services that I offer. If you have any questions, feel free to contact me by phone or my email on tim.peeters@psycholoogleuven.be.